There are some methods that you can use to optimize your cbd shop in search engines like google and yahoo! or bing. They are on-page optimizations and off-page optimizations.

On-page optimization deals with all the aspects of your site, both visible and behind the scenes. It includes elements like title tags, meta descriptions, URL structure etc., while off-page optimization refers to links from other websites pointing to yours. For example directories, social media pages, blogs etc.

Cbd store optimization has to be done carefully so that it can provide benefits for long time and it is not penalized by search engines as keyword stuffing or spammy contents.

For cbd shop on page optimizations, we have to focus mainly on these aspects: SEO friendly URLs, Meta description, Heading tags (H1-H6), High quality content with meta keywords in it , Images optimization.

For off page optimizations, we have to build back links from high authority sites and social media pages. It is important to find out the right balance between on-page and off-page seo strategies for your CBD Shop that give beneficial results for the future of your business.

Let's look at specific case - blossumcbd - CBD startup with 5-10 users daily in April: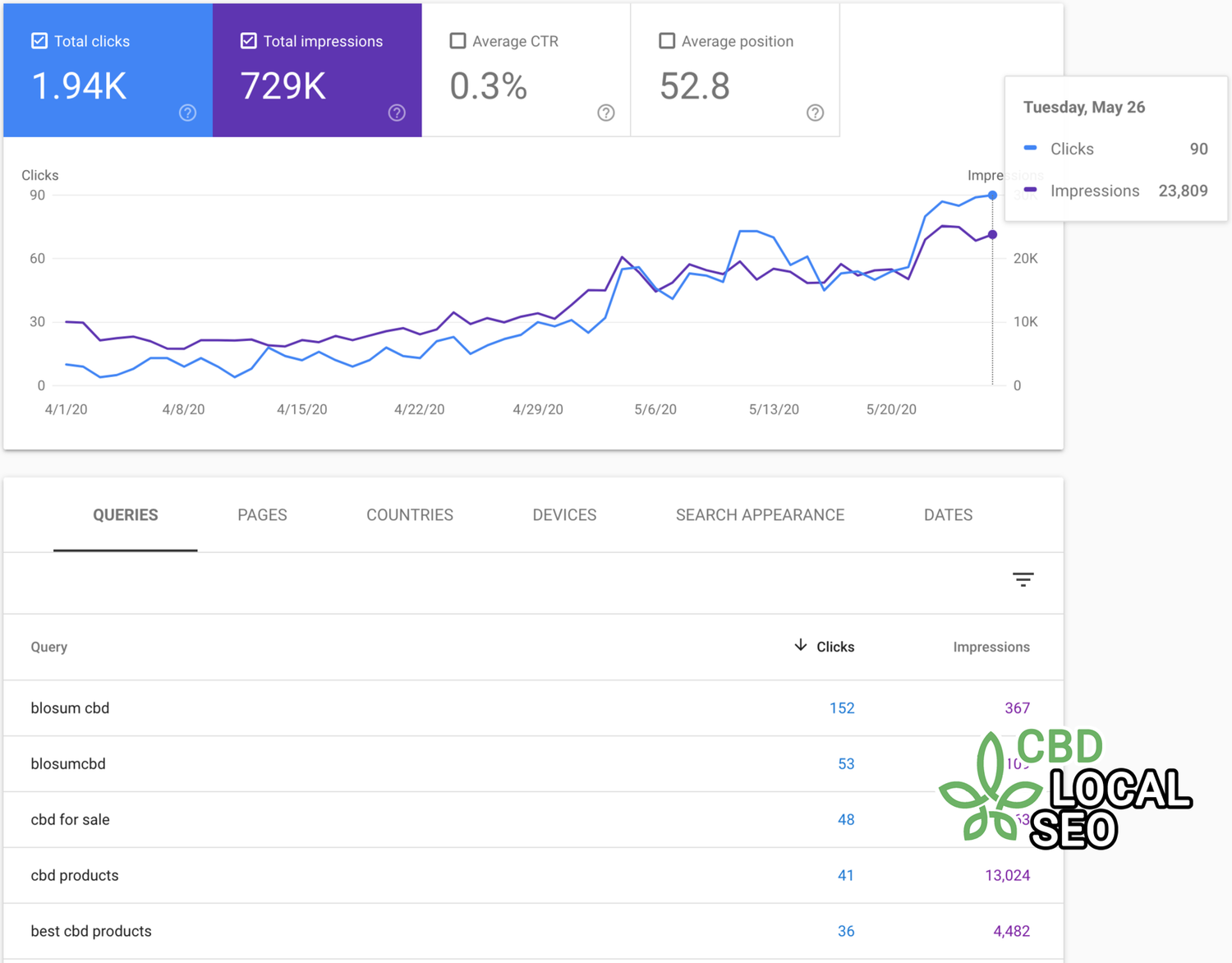 BACK TO APRIL 2020
We've got a call with our client who have local CBD stores so he wanted to get more online presence.

What happens next - we've found some minor technical issues which is preventing client to make an order, we've found he have already good clients locally, but online brand needed to be more "trustworthy"

There was around 500 visits monthly, so we decided to go to local + low difficulty keywords for fastest growth. As long as product markup we've seen no one doing in his area.

So we started with a SEO strategy development.
SEO STRATEGY
There was a lack of content + keywords, as average CBD page content was around 300 words we've set it to 1000-1500 words
Not focus main "CBD Oil" keyword - competition is super high. Look into best, for sale, organic, premium which is less competitive. Also we've chosen local keywords where competition lvl is almost "0" - for example "cbd ohio"
Developing the best structure of local blogs, using less competition and higher volume keywords only.
Technical optimization, UX A\B testing, performance, markup, around 30 points in our checklist
Knowledge Box optimization a.k.a Position "0" in Google Search Results
Link Building - after we've done competition analysis to check what they're doing - we decided to start from 80~ monthly backlinks, including Crowd Posts, Quora, Reddit Links, Niche forums, Guest Posts, and PR distribution.
RESULTS CHRONOLOGY
APR, 2020 - 300 users monthly
- we've chosen the best non-competitive keywords, 10 landings per month.
- we also checked the content regarding seo, added more words to pages (averagely 1000 words per page)
- setting up the proper SILO structure of blogs for each keyword intent
- started backlink building - 80 links per month - Guest Posts, Crowd Posts, Forums
MAY, 2020 - 5K visitors per month + Google Core Update
- Optimizing all pages in the top 10-20 for json markup, especially website, author, reviews (stars)
- Doing proper internal hyperlinking inside the content, based on our SILO structure
- UX\UI audit, A\B testing for buttons, blocks, design changes
- Keep doing backlinks
- Optimizing Meta tags with "Call to action" words
- Implementing programming & coding, all technical assignments - Markup, performance, redirects, robots, and more (around 30 points in the checklist)
JUN, 2020 - Google Afterupdate restoration and email funnels, PR's
- Already having around 20% of keywords in the top 10
- But we've been dropped after the May Google Update
- For all pages we have in top 10 we're setting new markup with Q\A, TOC and getting them into Google Knowledge box a.k.a Position "0"
- Setting up email funnel to get the users back and back to our website (retargeting + 2-3 emails per week) - google loves returning visitors
- Doing more Press Releases on brandname to get more trust to brand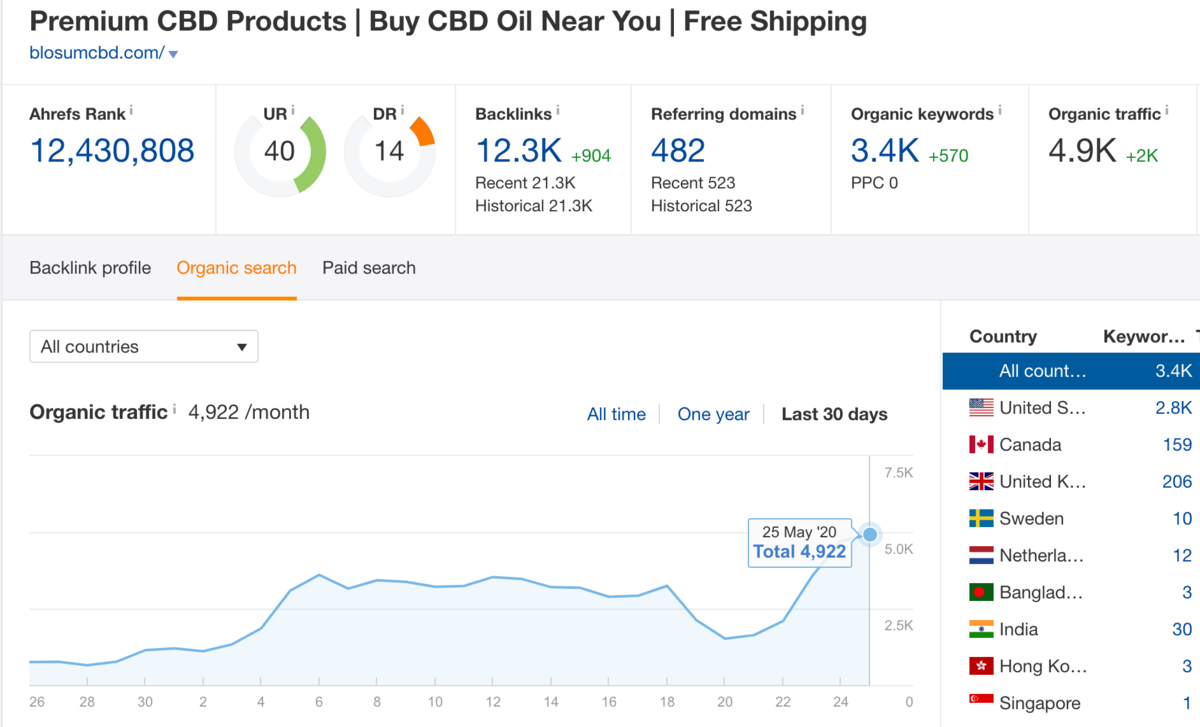 FINAL RESULT -5 000 new users monthly with SEO + 15 000 all userswith funnels + Press
Releases + Google Core Update 100% restoration