HOW TO CONVERT YOUR CBD CUSTOMERS DATABASE?
How to Convert Your CBD Customers Database?
CBD sales are something specific because of the essence of the hemp-powered products themselves, legal regulations, the requirements of the FDA, and some stereotypes and concerns the potential customers may have. However, even with such a mix of conditions, there are still a lot of effective answers to the question of how to sell CBD online. How to convert your website visitors into leads, leads into customers, and customers into loyal clients? We are here to suggest practice-proven strategies.
CBD Sales Funnel - How Does It Work
The concept of sales funnel is one of the oldest marketing terms since this is just the way you sell and your customers buy. Previously, any sales funnel was powered by the AIDA approach, which stands for Attention, Interest, Desire, and Action. However, with the development of e-commerce and digital marketing, changing customers' preferences, and new opportunities the brand may use to sell, the AIDA concept revolutionized into a more advanced sales funnel, which is more beneficial for business and customers.

In modern understanding, the main stages of the sales funnel are:

Awareness

Consideration

Purchase

Post-purchase

Understanding the specifics of each stage is essential to finalize a CBD deal since the task of the sales funnel is to gradually move your customers from its top to bottom. Let's find out how to make a CBD conversion happen taking the CBD funnel into account.
At the stage of awareness, your customers have heard of CBD. However, they may have a very superficial knowledge of this product and its capabilities. Also, they can have stereotypes about the legality and additivity of the CDB, which means at this stage your task is to increase awareness through structured and scientifically based content. Here you can start from the beginning by educating your customers about the CDB itself, the difference between CDB and THC, and the problems these products can help with. At this stage, the client should find their problem and their concern in your content, and allow you to continue this conversation.
At the stage of consideration, as the name implies, the customers should start thinking about the opportunity to use CBD for their health purposes. They are already well-aware of its effects and benefits. That's why at this stage, you may begin to accurately promote your business as a reliable place to buy CBD from. So, you may speak about the quality assurance, your production process, lab tests, and other features that distinguish your brand on the CBD market.

The stage of purchaseis where the CBD convention happens. This is our main goal, however, not the last stage of the CBD funnel.

The stage of post-purchaseis your opportunity to keep your CBD sales level on a predictable and high level. At this stage, your conversation with your customers should go on and become more personalized and based on the purchase history. Here, you may offer highly relevant products and create better CBD deal conditions to strengthen your trustful and loyal relations with your customers.
How to Convert CBD Customers - 8 Strategies for 2021
How to sell CBD online and effectively convert your customers according to the sales funnel? Below are some strategies that work.
Create an Attractive Lead Magnet
Lead magnets are a well-established practice in digital marketing. What's more, it works. As you have guessed, lead magnets are used on the Awareness stage and, in the context of CBD, they should be specific. Since the main goal of the awareness stage is to educate your users, then sharing educational materials like guides and short ebooks is a better strategy than instantly offering the discount for the first purchase or free shipping. At this stage, they are not ready to buy but are ready to find out more.

Use OptinMonster to create a lead magnet in the form of a pop-up and embedded an educational piece of content that you will share in exchange for the users' phone number and/ or email.
Offer to Take a Quiz
Creating a quiz to help users with the choice is a relatively new practice in CBD marketing. However, the idea is great since the users often feel confused when it comes to the choice. What is a CBD quiz like? This is the set of questions that help users to find out what CBD product from your range suits them according to their necessities.
Thus, you may ask your users about their core problem, the way it influences their life and adjust CBD strength accordingly, the way they would like to consume CBD, their opinion on THC, their favorite taste, and so on to suggest the most relevant product, and gain highly valuable customer information firsthand that you will be able to reuse in your personalized marketing strategies.

This strategy works on the stage of consideration when the users are very close to the purchase but need help with the right choice. Tryinteract is a good choice for this purpose.
Work on Collecting Testimonials
Real customers testimonials are very useful for CBD sales. Being strong social proof, they are good for dealing with users' misconceptions and concerns. Customers' testimonials make the most sense on the stage of consideration when the users may need one more piece of evidence that CBD can be the right solution in their specific case.

What's more, there are a lot of approaches to collect customers' feedback in addition to buying reviews (which we never recommend doing). For example, you may send an email with an offer to leave a testimonial and get a discount or a gift. Also, satisfied customers often write a review without additional motivation - just because they love the product and the brand.
Add a Recommendation Engine
A recommendation engine is a great tool for stimulating post-purchases and sharing relevant offers based on the previous purchase history. What's more, this is a completely automated tool - i.e. you need to set it up once, for example, with the help of Recombee and close the last stage of the CBD funnel.
Share Content and Updates
Creating and sharing top-notch content is one more CBD deal boosting tool. Create ultimate articles for your blog and then share the most important points in the email but don't forget to personalize your email newsletter so that the users get content that matches the CBD sales funnel stage. Regularly post content on social media, plus use general and branded hashtags.

Also, make sure to keep your users updated on the industry news, best practices, and legal regulations. Since the CBD market is developing rapidly, there is always something to talk about. For example, you may look for the last CBD studies and share the results with the users for whom a researched problem is relevant.
Stay in Touch in Instant Messengers
Instant messengers are good at stimulating post-purchases as well since you may share discounts and promo codes when the likelihood that the users will open and read the message is quite higher compared with an email newsletter. Also, depending on the content you share, this strategy may be adjusted according to the consideration and purchase CBD sales funnel stage.
Employ Video Marketing
Video marketing is a very powerful approach since it allows for fitting the most important information into several minutes of video and strengthening it with visual means. How to sell CBD online with the help of videos? There are can be quite a lot of ideas to realize, for example:

create a product video showing the packaging, explaining the instruction, and showing how to measure CBD drops

shoot a live video with CBD use cases - for example, getting rid of pain, improving sleep, plus mention that users may add CBD oils to meals or beverages

create an explainer video showing how CBD influences the nervous system

interview a legal expert who will talk about CBD legal regulations and specifics in different states. Talk about one state in one video so that the users may watch about their state only.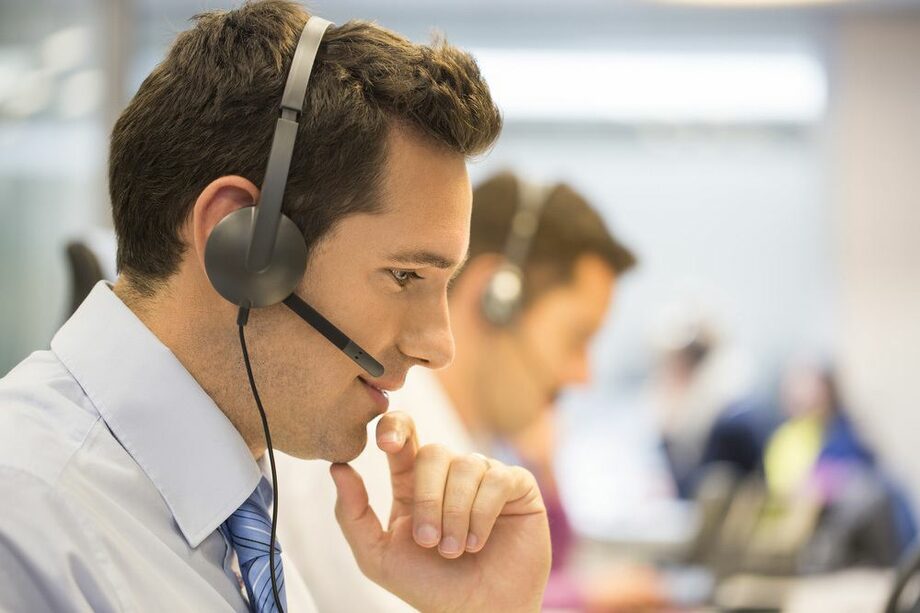 Try Cold Calls
Cold calling is one of the oldest marketing approaches. However, in the era of personalized marketing, there is an option that cold calling gradually loses its relevance. But there is a way to make this method work again, and getting in touch with the customers from a semi-business niche. In this case, there is an opportunity that these users might be interested in your products or at least they have a relevant problem that may be solved with the help of CBD.
You may try cold calls with several potential customers, test different conversation strategies, and find out which works best for them. And don't forget about one of the previous approaches - having the phone numbers you may get in touch with instant messengers, and in this case, users are likely to feel no rejection.
Automatize Your CBD Marketing
Most of the strategies we share can be automated with the help of modern digital marketing tools. The only thing that will constantly need your attention and investment is content creation but each piece of content can be reused and repurposed across different channels as well. Also, you may get in touch with CBD business promotion companies and employ their best practices for SEO optimization, PPC companies, and SMM.
Conclusion
We, at CBD Local SEO, are here to help you with your CBD business growth. In addition to our practice-proven expertise, we have some advanced tools for streamlining CBD store promotion, collecting a customer database, and stimulating your CBD deals. Get in touch with us to find out more insights on how we can be helpful for your business!
If you would like us to assist you with Converting Your CBD Customers Database just press "Book an estimate" button and we'll reach out to you shortly.