December's and May Google Updates - Recovery Guide
Case Study: Traffic recovery after the May Google Core Update.
Business owners often contact us and we help to restore traffic after updates and traffic drops. Especially after The May Google Update and sometimes after December's.

After all, every time Google's search algorithm is updated, someone is bound to lose traffic, from our expertise this update caused +60% projects in the niche.
How to Restore CBD Store Rankings Back in 2021?
Google's ranking algorithms are quite tricky and constantly changing with the aim of delivering information with a top-notch accuracy, according to the users' request. Dealing with them becomes even more challenging when promoting a business from a specific niche, like CBD and hemp-powered products. The latest Google updates influenced some of the CBD companies and their SEO positions, however, there are still working ways to restore your rankings back.

In this article, we will overview the latest changes in Google's ranking algorithms that influenced CBD businesses and share rankings restoring strategy for 2021.
3 Essential Things to Take Into Account Before Getting Started with Restoring CBD SEO Rankings
Before proceeding with SEO rankings improvements, let's find out the specifics of the 2021 environment you will work in. What's more, in addition to Google updates, there is some good news that you should consider when working on the SEO promotion of your store.


Pandemic. While the pandemic has been disastrous for many businesses, it has had a positive impact on the consumption of CBD products. 45% of current CBD users increased their CBD consumption during the pandemic, mainly because CBD may be considered as an immune-boosting tool, according to the research, plus it may help to deal with some of the mental health disorders (like anxiety and insomnia) provoked by the coronavirus itself and the informational pressure, according to the other study. This means that you can market your store in a trending environment, however, you still need to consider the requirements of the FDA.


FDA. Neither Google's algorithms nor the pandemic matter to the FDA when it comes to marketing and promoting CBD products online. With the goal of maintaining the health and full awareness of citizens, this organization prohibits the use of medical and unconfirmed claims, as well as talking about CBD as a uniquely effective and miraculous remedy for dealing with certain health conditions. This means that you need to consider not only the requirements of Google but also the requirements of the FDA when creating a content strategy to improve your position in search results in 2021.


Customers' concerns, stereotypes, and misunderstandings. 26% of Americans think CBD and marijuana are the same things, and thus, CBD may cause addiction and problems with the law. And this is not the only concern of those who think about CBD as one of the possible options for dealing with their health disorders. Thus, your approach to the SEO content you will create for your store promotion should be even more balanced. You should kindly educate your users, share the results of the studies, provide them with the answers to concerning questions, and still take into account the requirements of the FDA and the Google updates we are going to discuss right now.
2020 Google Updates Affected CBD Niche and The Ways to Deal with Them
Creating SEO optimized but still useful content is the only way to promote a business online. However, the success of your content marketing campaigns depends on many factors, and the changing Google algorithms and updates it launches are only one of them.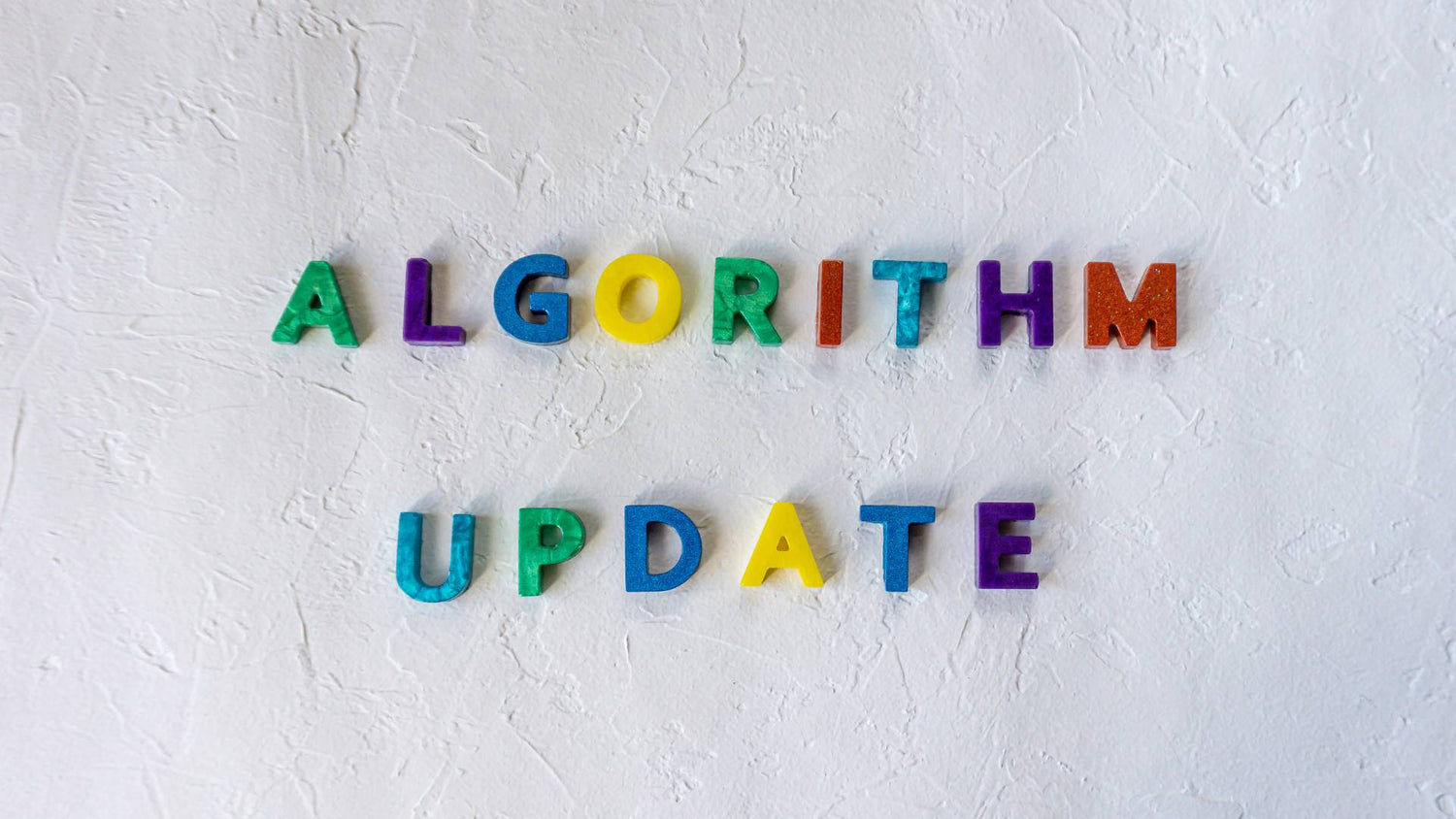 What Is a Google Update?
Google update refers to a certain change in the ways Google analyses the information placed on the webpage, matches it with users' search queries, and ranks the website in the search results according to the data it contains, users' requests, and some other technical and/or behavioral factors.

Every new update launched by Google always affects some of the businesses, and the two updates of 2020 aren't the exception for the CBD niche as well. Under their influence, a lot of CBD websites lost a great share of their traffic because of the poor quality of their content and some technical specifics, so let's find out the essence of these updates and the ways to improve your store rankings against their backdrop.
Google May's Core Update 2020 On May 4, 2020, Google announced a significant update. Simply and briefly, this update touched on the quality of the content, as well as its relevance to search queries and search intent. That is, Google has revised its algorithms in such a way that the selection of search results is even more accurate according to the search query of users. Also, this update once again emphasized the importance of the E-A-T concept, which stands for the expertise, authority, and trustworthiness of content that companies create for SEO promotion.

The health industry was among those that lost traffic as a result of this update, as most content lacks expertise, authority, and trustworthiness. That is, such content is created by people who do not have enough knowledge of the topic, these materials are not supported by scientific data, and logically, cannot be trustworthy.

The CDB industry is no exception. According to our research, of the 200 domains that receive more than 3,000 and less than 30,000 US visits a month, 62 gained traffic (31%), and 138 lost traffic (69%).

Thus, Google continues to insist on quality content that must also be expert, authoritative, and trustworthy, plus SEO optimized, plus, in the case of a CDB, FDA-compliant.
Google December's Core Update 2020 This is a more technical update that touches the user experience and aims to improve the so-called Web Vitals - specific signals and functions that provide a smooth, fast and seamless user experience with the site. For example, these are signals such as website loading speed and some features of the mobile version:


Largest Contentful Paint (LCP). This indicator is responsible for measuring website loading speed which should take 2,5 seconds after the first page is loaded.


First Input Delay (FID) dwells on the interactivity of the on-the-website experience. To put it simply, the first input delay should be less than 100 milliseconds.


Cumulative Layout Shift (CLS) is an indicator that measures visual stability.A CLS of less than 0.1 is considered to be good for user experience.


Once again, the health industry has been a loser due to the lack of mobile focus and technical performance on many sites. As for the CBD, according to our research, this update affected CBD businesses in the following ways:


Of the 67 domains that receive more than 3,000 and less than 30,000 US visits a month, 36 gained traffic (54%) and 31 lost traffic (46%)


Of the 53 domains that receive more than 30,000 and less than 300,000 US visits a month, 35 gained traffic (66%) and 18 lost traffic (34%).


The websites with low-quality do-follow backlinks were also among those who lost a large share of traffic because of the Google December Update. Thus, the link-building strategy should be one of the essential parts of your CBD store SEO promotion in 2021.

CBD Store Rankings Restoring Strategy for 2021
Taking the recent Google updates and the specifics of the CBD niche into account, below are some of the steps you may undertake to improve your SEO rankings in 2021.
1. Make the highest bet on the quality of your content


Creating CBD content is tricky because you should deal with the users' misunderstandings, FDA, and SEO at the same time. However, if you manage to balance between these three core factors, you will be able to come up with such content that will be ranked well by search engines, will solve users' problems and get them closer to the purchase, and will be approved by FDA. The next step just opens the way to do it.
2. Leverage the expertise of your authorsExpertise is one of the key parts of the EAT concept that defines three main criteria for high-quality content. Thus, make sure that the writers how to create SEO content for your online marketing have enough knowledge and expertise to create trustworthy materials. In this case, outsourcing your content creation offshore isn't always the best strategy. The better approach is to have content writers in-house, supply them with recent research results, and remind them of FDA requirements. Getting in touch with industry-recognized experts, doctors, and influences to backup the content you create is also a good way to improve its credibility and trustworthiness.

3. Boost your website speedNo SEO or marketing will help with improving your rankings if your website's loading speed is low. The users will never get an opportunity to get to your website and show some positive behavior factors since 53% of internet users close the website if it isn't loaded in3 seconds.

Fortunately, there are a lot of speed-boosting practices you may use depending on the issue that led to your website's slowdown. For example, you may get started by image optimization, removing redirects, improving server response time, or decide on the website redesigning if you want to ultimately improve users' experience.

4. Improve the usability of your mobile versionMobile shopping is on the rise and CBD products are no exception. So, you should allow your users to get a seamless experience from interacting with your CBD brand via mobile devices, plus their positive behavior will be one more signal for Google to rank your web pages better. When improving the usability of the mobile version, follow the life-proven practices. For example, hide all the unnecessary sections, reduce the number of steps needed to make a purchase, use the pictures of smaller resolution but still make sure that the users may access lab tests results and contact you instantly.

5. Consider influencer marketing for traffic influxPromoting CBD products via social media is no less tricky than Search Engine optimization. However, you still may give this strategy a try. As you know, CBD products are prohibited to be directly advertised with the help of social media ads, however, they are not prohibited to be popularised with the help of influencer marketing.

Influencer marketing is also good for CBD product promotion (and therefore, attracting more users to your website and improving behavior factors) because a lot of people still have concerns and misunderstandings about them. However, when an influencer they listen to says that CBD is a worth-trying option, most users are likely to believe and give it a chance. People believe people - this is the core essence of influencer marketing as such.

6. Get some high-quality backlinks with the help of guest postingHaving high-quality do-follow backlinks to your websites has always been important for SEO promotion, even before the introduction of the updates we have discussed above. Thus, working on your backlinks building strategy will also be essential in 2021, since the presence of backlinks points to the usefulness and credibility of the content you have on your CBD store website.

Guest posting is one of the oldest but still working methods of getting do-follow backlinks from the website with high domain authority. There are also solutions that allow for automatizing and streamlining the process of guest posting, for example, the Adsy, so be sure to utilize this strategy in 2021 as well.
CONCLUSION
Improving your CBD store rankings is quite possible. However, you should find a balance between the technical features of your website, the content you share with your users and search engines, take into account FDA requirements, and still deliver value to your potential customers. It is easier said than done, however, with the help of the tips above, you may get started with improving the Search Engine Optimisation for your CBS business already today.

So, let's look at a specific case, 6 month project we're working at.
Before the May update, Google organic traffic fluctuated in the range of 700+ users daily. After the update, the traffic dropped to 300per day, and at times to 350. So the traffic has dropped about 50%.
What has been done to restore traffic back:
1) The analysis of the dynamics, quantity and quality of backlinks was carried out. It was found that in the weeks before Google's update, the number of low-quality backlinks had skyrocketed.

✅ These links have been disavowed.
How were domains selected for rejection? We traditionally use the Majestic Trust Ratio to assess the quality of a link profile . Why Majestic and not, say, Ahrefs? Because, in my opinion, Majestic metrics are more difficult to cheat.

In general, We use a CF / TF ratio >3. I also selectively check domains with CF / TF less than three, but more than two.

2) The site uses AMP technology. When checking AMP pages, it was revealed that the first thing that a user sees on such pages is large advertisements. At the same time, advertising content sometimes exceeded the news itself.

✅The ad units on AMP pages were subsequently removed.
3) As you remember, during the May update, Google announced the emergence of a new ranking signal "Page Experience."

It includes new metrics, as well as a number of old signals, including https. In my opinion, the role of https as a ranking signal has been strengthened in this regard .

As it turns out, most of the sites I analyzed that lost traffic from Google after the May update had an SSL rating of B, and required an A or A+.

✅ On Cloudflare, the appropriate settings were made and the SSl rating became "A+".
Set the minimum TLS version to 1.2. Please note that not all browser versions support TLS 1.2 or higher.

Therefore, please read the Cloudflare documentation carefully before changing anything.

At the same time, as of June 2018, TLS 1.2 is the version required by the Payment Card Industry Security Standards Council (PCI). Cloudflare recommends migrating to TLS 1.2 for PCI compliance.

That's actually could be the reason why so many companies haven't been approved by the payment gateways.
Final Results
In other words, it brought Google organic traffic back to the level it was before the May Google core update, and even more. We're getting almost 1K users daily using our checklist.

Perhaps this is a coincidence, but there is a result. I recommend everyone to try this combination of actions.

Main focus of attention: links, speed, SSL certificate, excessive (aggressive) marketing.

Contact us If you would like to get our "December's Restoration Checklist PDF".

CBD Traffic Restoration Checklist
We have analyzed 1000+ websites regarding this update and what's exactly affecting your rankings. At the bottom of the document we showing a case study where we got from 2K to 5,5K daily clicks on "cbd for sale" and what influenced on this growth.
If you would like us to assist you with the Google's May & Dec Core Update just press"Book an estimate"button and we'll reach out to you shortly.