CBD Payment Merchant's Rates in 2021 US\CA and UK
CBD Payment Merchant's Rates in 2021 US\CA and UK
If you are planning to run a CBD business, then you have a lot of issues to solve, including but not limited to staying law-compliant, dealing with FDA requirements, and developing smart and legal marketing strategies. One more important question you will face is the way you will be accepting payments for your products. This question is equally relevant for online and offline CBD merchants, so let's find out how to offer your users a top-notch payment experience with the help of legal and effective payment solutions.
CBD Payments Specifics - What Do You Need to Know?
CBD business belongs to the high-risk industries due to several reasons. Firstly, even despite the Farm Bill 2018 that removed CBD-derived products with less than o,3% THC from the list of controllable substances, some US states still consider CBD to be illegal to produce, sell and use. As for April 2021, these states are Wyoming, South Dakota, and Idaho.

Secondly, FDA still hadn't approved CBD as safe products since the effects of CBD aren't ultimately researched. That's why you can't use traditional payment processing solutions such as Visa, Master Card, or PayPal to accept CBD payments directly. So, there is a need for some kind of intermediary that will clear your transactions and only then, process them and send your money to you. CBD payment vendors are just the companies that can help. Partnering with a CBD payments processor, you will be able to build a legal bridge between the payments made by your customers and the money you receive.
What Is a CBD Payment Merchant Account?
A CBD payment merchant account is the solution that allows for connecting your online store or the hardware used in your physical shop to the financial institution and its payment gateway. As usual, it comes in the form of CBD payments API that you need to set up on your side. Below is the list of CBD payment API providers you may partner with.
Top 5 CBD Payment Processors to Choose from in 2021
Cure Payment is rather a specific company specializing in debt collection. However, it allows for setting up a merchant profile although they don't directly state that they accept CBD payments merchants accounts. The company positions itself as a reliable partner and supporter whenever it comes to processing your payments, collecting debts, and dealing with legal issues.

Pros
The wide range of additional services

Quick payments can be made and processed 24/7

Visa, Master Card, Discover, and American Express are accepted.

Cons
The pricing plans aren't instantly available.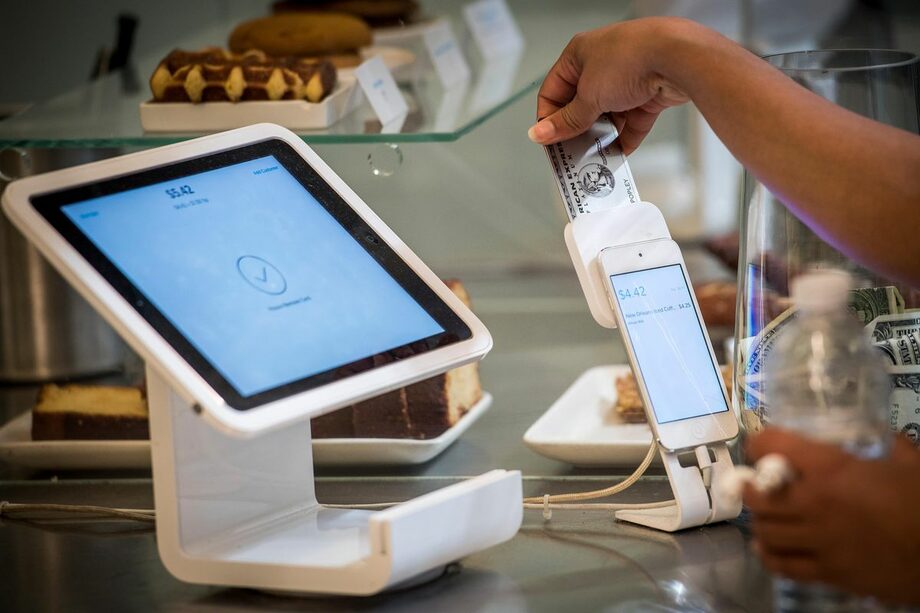 Square can be rightfully considered an ultimate eCommerce solution since it provides the tools and features for setting up your online business from scratch and running it successfully within their secure platform. With the help of Square, you will be able to create a full-fledged website for different industries (retail, hospitality, services, and enterprise), connect secured CBD payment gateway, and sell via social media as well.
Pros
The opportunity of CBD payment processor setup in the form of APIs and SDKs
In-person and card-not-present payments are accepted
The opportunity to use Square Reader hardware for offline points of sale
Transparent pricing - 2.6% + 10¢ for every payment
No startup fees, authorization fees, statement fees, refund fees, PCI-compliance fees, business card fees
Fraud prevention, encrypted payments, and customer support

Cons
The requirements for CBD business are unclear.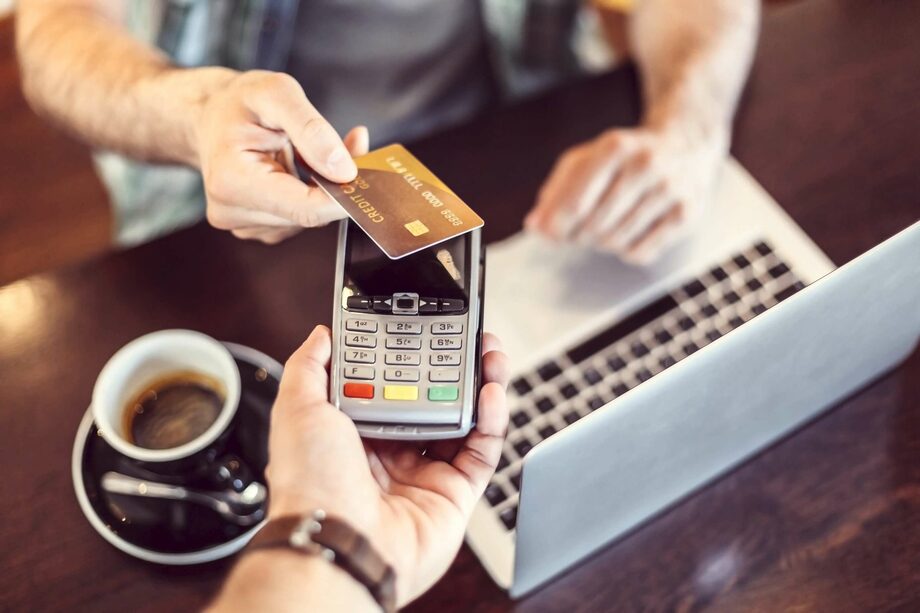 This is one of the few payment gateways providers which work with high-risk categories of payments. In addition to the opportunity for CBD payment processor setup, the businesses selling guns, forearms, tobacco, and nutriceuticals, plus those offering adult entertainment services may also get started with accepting payments via this platform. As for CBD merchant setup, everything is quite clear on this platform - you may create an account almost instantly, enjoy flexible pricing, accept payment via terminals, POS systems, and mobile swipers, plus use the tools for fraud prevention and chargeback management.
Pros
A solution that is perfectly tailored to CBD business specifics
The opportunity for customizable CBD merchant setup
Risk mitigation opportunities
Cons
Unclear pricing, however, considering the set of features and focus on high-risk transactions, even little overpriced tariffs can be justified.
This is one more high-risk payment solution that allows for establishing domestic and offshore banking practices. In many ways, it is similar to the previous payment vendor, however, SMB has some distinctive advantages.

Pros
The opportunity to get started with a custom tariff plan depending on your business specifics

High approval rate

Free hardware for CBD payments processing

The set of fraud monitoring and chargeback prevention tools

High ticket support, that is, the opportunity to process large transactions

Quick application process. You need only 15 minutes to fill in all the necessary information

CBD payments API is freely available

There are business loans and ACH payments offerings.

Cons
There are no disadvantages immediately noticeable.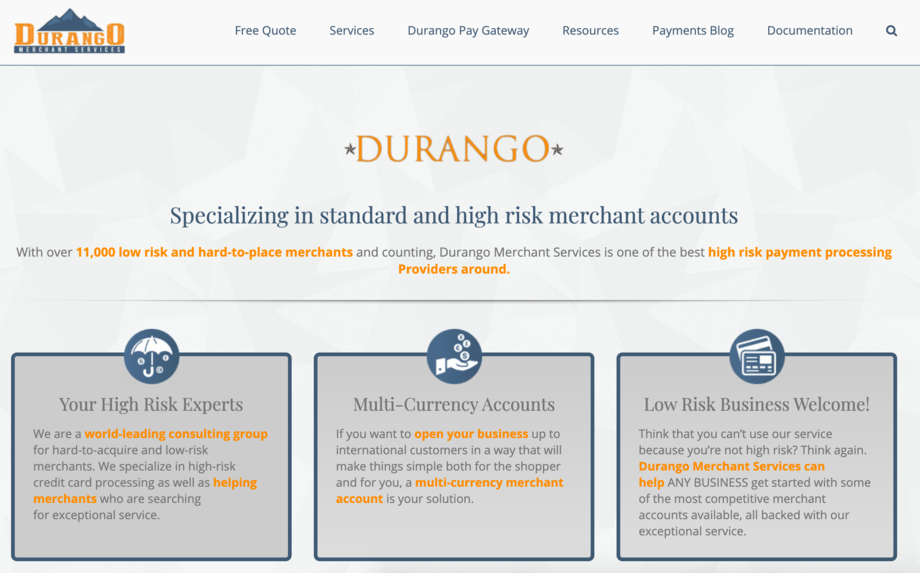 This company has worked in the payment processing market for 20 years already, and basically, it offers the same opportunities as Payment Cloud and SMB. However, betting on this solution, you will be able to utilize their best experience in the high-risk industries and access a life-proven platform for processing payments. In addition to CBD business, they also work with businesses with a low credit score or those whose accounts were blocked or terminated.
Pros
An ultimate set of features for high-risk merchant account running - flexible terms, fraud protection, chargeback prevention, recurring billing, email invoicing, mobile payments, and much more
Multi-Currency payments and cryptocurrencies support
Check and ACH processing
Cons
The pricing plans aren't instantly available.
How to Choose the Right CBD Payment Processor for Your Business?
Choosing the right CBD payment gateway is quite essential for your business since it is responsible for the seamless performance of the core business process. To make the right choice, pay attention to the following factors.

Business requirements. To get started with high-risk payments gateways, your business should meet some requirements which, as usual, aren't publicly shared. Thus, you need to get in touch with each vendor, find out what they require, and choose several companies whose requirements fit your business best.

Next, consider their approval rates. Some of the companies may promise instant approvals, but still delay this process, forcing you to sight a long-term contract. At this stage, you may communicate with several vendors and proceed with the one that seems the most reliable to you.

Also, consider their pricing plans, tariffs, fees, and commissions since they can be quite different and quite high. Although this is quite a normal practice for high-risk industries.

Find out the additional features set. Fraud and chargeback protection, accepting Visa and Mastercard are must-included options.

You may also pay attention to the ease of CBD payments API setup and the opportunity to use their hardware in your physical store.
CBD Payments Processing vs FDA - How to Avoid Pitfalls?
Partnering with CBD payments solutions providers is the legal way to accept CBD transactions, however, to make it work, you need to be compliant with other legal requirements as well. One of the most important ones refers to the content you create and publish on your website since it should meet the FDA's recommendations as for medical claims on the effects and benefits of CBD.

According to the FDA's requirements, you can't make direct statements and medical claims if they are not supported by scientific research. For example, you can't say that CBD helps with insomnia. Instead, to keep your content FDA compliant, you should state that "CBD may help with insomnia, according to the research by X reputable organization".

Otherwise, there is a high risk that FDA will report this violation to your merchant account provider and it will be forced to block your payments until you fix these issues.
What If My CBD Merchant Account Is Blocked?
Sometimes, CBD merchants' accounts blocks or terminations may happen. In this case, you may do the following.

Revise your website's content and remove all medical claims. Rewrite your statements according to the tip we have shared above and back it up by scientific research. Do it ASAP.

Get in touch with your CBD payments processor and ask for the reasons for your account being blocked. In most cases, the reason is FDA's warning letter.

Ask to review your business once again after you are done with your issues, or get in touch with us for additional help. We have hands-on experience in CBD business promotion and support, so together we will be able to get your company back on the right track.
Conclusion
Setting up your CBD merchant account is one of the most important processes for your CBD business run. To provide your customers with a modern payment experience and still be sure that you are using a safe and protected payment processing solution, you need to partner with a top-notch vendor as well.

We, at CBD Local SEO, may help you with the choice of CBD payment processor, plus we will be happy to offer our expertise in accounts restoration and CBD business online promotion. You are welcome to get in touch with us for more value-promising opportunities for your company!
If you would like us to assist you with Marketing for your CBD business. just press "Book an estimate" button and we'll reach out to you shortly.